On the 22nd May 2019, Mariah Carey will be bringing her Caution World Tour to Dublin at the 3Arena. And, caution Mariah Carey fans, because the Light House Cinema has announced a screening to coincide with this date that is sure to have you feeling Emotions.
On Friday 17th May, the Smithfield Cinema will be emanctipating Mimi via a screening of Glitter, Carey's big screen debut.
Carey plays Billie Frank in the 2001 film, a talented young singer with dreams of making it big in New York City. With plenty of will and determination, a voice like an angel, and the help of a handsome nightclub DJ, she will quickly learn that the roller coaster ride to success is as treacherous as it is glamorous. Carey invested a lot of time and effort in bringing Billie to life,depicting the ups and downs of a young singer who finds that the road to her dreams leads straight to her heart, however after the film's release saw bad box office and worse reviews her attitude to Billie was a bit more…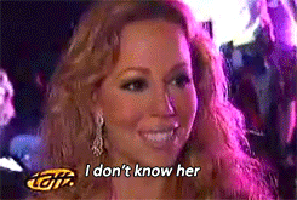 In fairness to the Mariah, the immense pressure of the life of a pop star was taking a toll on her at the time of the promotional tour for Glitter and the film's release date, the immediate aftermath of 9/11, may have had a slight impact of people's enthusiasm for going to the movies. Today, fans can bask in the film's camp wile bopping along to some of Mariah's hits. We've no doubt that the Light House will be blaring the tunes and stocked up with some appropriately punny and extra extra cocktails for the screening. Tickets for their screening of Glitter are available now.