It's gonna be a fight for tickets among dog lovers this afternoon as the Light House Cinema have announced a dog-friendly screening of Wes Anderson's latest film.
For dog-loving film fans, a cinema screening surrounded by dogs sounds pretty much like a dream combination (although we don't envy the staff on clean-up duty afterwards). Thanks to the Light House Cinema, that doggo dream is now a reality, with the Smithfield cinema today announcing a special dog-friendly screening of Isle of Dogs.
Wes Anderson's latest animated feature is set for release on Friday the 30th of March, and on that day at midday, Anderson aficionados will be allowed to bring their dogs with them into the screen. Tickets for this screening will go on sale from the Light House's website from 3pm today and are likely to move very fast, so be prepared for a sellout.
The screening is part of the cinema's ongoing Fantastic Mr Anderson season, including screening's of the eclectic director's films in anticipation of his latest release. It's sure to be an interesting afternoon at what is probably Ireland's first dog-friendly film screening. Hopefully pets in attendance will be of a strong stomach and brave disposition, as Wes Anderson's track record with pets on screen is…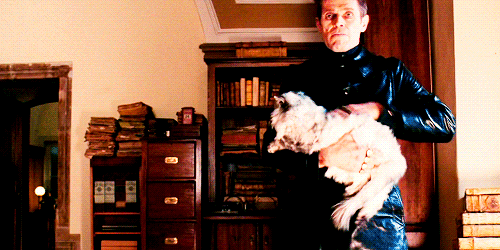 …not great?